The Six Work Streams
Consultations events took place over a 2 month period across both local authorities, following which six local goals were identified to address the current gaps in services. These are: Assessment and Diagnosis, Life Opportunities, Families and Carers, Information and Awareness, Transition and Employment and Opportunities.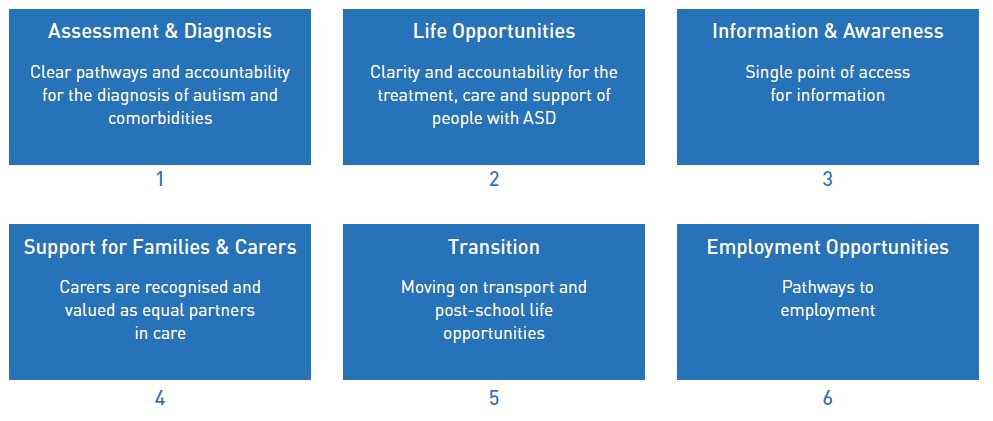 You can view the more specific action plans for each of these local goals here.