The development of the local Autism Strategy
The Scottish Strategy for Autism coincided with an investment of 13.4 million from the Scottish Government to be distributed from 2011 to 2015. A proportion of this funding was committed to the National Autism Mapping Project, a key objective of which was to map out existing ASD provision in each local authority area and produce an Autism Mapping Report. For the purpose of this exercise Stirling and Clackmannanshire Councils were grouped together. In order to further support the implementation of the national strategy, every local authority in Scotland was allocated £35,000 to assist in the development of a local autism plan. It was agreed to pool the monies allocated to Stirling and Clackmannanshire and produce a joint autism strategy for both council areas.
The Autism Strategy for Stirling and Clackmannanshire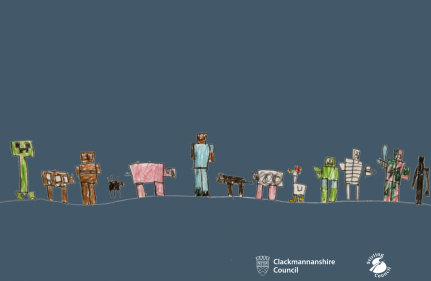 COSLA Excellence Gold Award 2016: Achieving Better Outcomes for Autism
Clackmannanshire and Stirling Councils were recently awarded a Gold Excellence Award for their work on the Autism Strategy.
The Autism Strategy demonstrated a widespread engagement undertaken to raise awareness of autism through a range of creative and public events. These included art exhibitions, film screenings, musical productions and debates. A number of innovative resources have also been developed to support the implementation of the new strategy including a new app to support individuals through transition, a new website with details of services, wider engagement with people and families through social media, and support and training programmes for professionals and parents.
COSLA President Councillor David O'Neill, who chaired the judging panel, said "Every one of our finalists have set new standards for excellence, and demonstrated effective ways of dealing with some of Scotland's most complex issues. But more than anything else, I have been struck by the sheer determination and passion that council workers and our partners have for improving outcomes in their local communities"